WV MetroNews
The Voice of West Virginia
H.S. Baseball regional matchups
MORGANTOWN, W.Va. — 24 sectional champions have qualified for the WVSSAC Regional Baseball tournaments. Best-of-three series play can begin Monday, May 23. Regional champions advance to the state tournament at Appalachian Power Park in Charleston. The single-elimination state tournament will begin Thursday, June 2.
(Team records updated after the sectional round)
(The higher seeded team prior to the sectionals will host Games 1 & 3 of regionals. Higher seeds are denoted by the asterisk)
Class AAA 
Region I
Bridgeport (30-5) vs. Morgantown* (19-7)
Region II
Martinsburg (23-7) vs. Jefferson* (31-3)
Region III
Greenbrier East (16-13) vs. George Washington* (16-15)
Region IV
Cabell Midland (23-6) vs. Hurricane* (27-4)
Class AA
Region I
Fairmont Senior (18-8) vs. Keyser* (16-7)
Region II
Herbert Hoover (15-9) Robert C. Byrd* (23-8)
Region III
Shady Spring (23-8) vs. Bluefield* (18-6)
Region IV
Sissonville (21-7) vs. Logan* (22-6)
Class A
Region I
Madonna (14-16) vs. Williamstown* (24-4)
Region II
Moorefield (16-14) vs. Notre Dame* (16-8)
Region III
Greater Beckley Christian (3-25) vs. Charleston Catholic* (14-16)
Region IV
Man (20-9) vs. Wahama* (23-6)
The post H.S. Baseball regional matchups appeared first on WV MetroNews.
Source:
WV MetroNews
---
Martin says she won't seek contract extension at Fairmont State
FAIRMONT, W.Va. — Fairmont State University President Mirta Martin has informed the school's Board of Governors she will not seek a contract extension.
Martin sent an email message to Fairmont State campus community Tuesday afternoon:
Dear Falcon Family, 
Earlier today, I relayed to Fairmont State's Board of Governors my decision to not seek an extension to my current contract as President of Fairmont State University. I will step down at the end of the contract, on December 28, 2022. I informed the Board of my decision now to give the University ample time to safeguard the momentum of the institution and begin a search.
Martin's announcement comes just hours before the BOG is scheduled to meet. The agenda describing Wednesday afternoon's meeting states the meeting's purpose as:
Potential matters arising from the appointment, employment, retirement, promotion, transfer, demotion, disciplining, resignation, discharge, dismissal or compensation of a public officer or employee, to discuss matters related to the Presidents contract.
BOG Chairman David Goldberg gave a statement to MetroNews about Martin's decision.
"The board has received notification from President Martin and will convene to discuss our plan moving forward. We look to share as we work through the transition," Goldberg said.
The BOG meeting is set to begin at 4:30 p.m. Wednesday.
Martin began as president in January 2018 and is noted for helping to turn the university's financial position from a $1.9 million deficit to a $5.3 million surplus in about 18 months.
Early in her term, Martin faced scrutiny from the Board of Governors about the cost containment policies that brought the improved financial condition. A large group residents attended a meeting to express their support for Martin and the direction the institution was headed.
In December 2020, the Board of Governors gave Martin a good review citing enrollment, financial restraint and high national rankings of their academic programs.
As part of that evaluation BOG Chairman David Goldberg said," "President Martin's tenure at the University has proven to be nothing short of impressive, and I look forward to the continued progress under her leadership,"Goldberg said at the time. "On behalf of the entire Board, I am confident that Dr. Martin's knowledge and expertise in the ever-changing higher education atmosphere will continue to serve the University well."
Four months later Martin announced she was a finalist to be president of Colorado Mesa University. At the time the board released the following statement:
"As the third-largest institution in the state, Fairmont State's mission has been solidified under President Martin's leadership. We are a stronger institution now than three years ago, and that is a testament to the work of President Martin, our faculty, staff, and our incredible students. This year, Fairmont State University has recorded increases in enrollment and revenues and decreases in expenses," the statement said. " In addition, Fairmont State recorded the highest Composite Financial Index in the state among four-year state institutions. We have successfully navigated COVID-19 on our campuses without furloughing any of our employees and have continued to provide face-to-face instruction since August. When the community needs Fairmont State, we are always here to be a partner and beacon for promise and success within the Mountain State."
The post Martin says she won't seek contract extension at Fairmont State appeared first on WV MetroNews.
Source:
WV MetroNews
---
Two big consultants bid to take the measure of West Virginia's health agency
Two national consulting companies have applied to head up a top-to-bottom review of West Virginia's Department of Health and Human Resources.
West Virginia received applications for that job from McChrystal Group, named for former U.S. Army Gen. Stanley McChrystal, and DHG Healthcare, a subsidiary of Dixon Hughes Goodman.
They were responding to a request by West Virginia's state government for a comprehensive organization assessment and strategic plan. Each submitted detailed descriptions of how they propose to do that over the next few months. Financial estimates for how much that would cost were submitted in separate, sealed envelopes.
The search for outside expertise came about after a bipartisan coalition of state legislators passed a bill during the most recent regular session to divide the agency into the Department of Health and the Department of Human Resources. They said experience had taught them the state's largest agency is just too unwieldy to get a handle on its operations or finances.
Gov. Jim Justice vetoed the bill, saying a restructuring needs a longer, more careful examination.
"So I am vetoing this bill," Justice announced then. "But I am also going to engage with national experts and industry leaders to coordinate and complete a top-to-bottom review of the DHHR, so that we may clearly identify its issues, bottlenecks, and inefficiencies.
"We will work to develop a plan to address any and all problems, which may very well require a full reorganization of the agency. But we will do so in an effective and efficient way, so we can make sure there is no lapse in any vital support or services for the West Virginians who rely on the DHHR."
The two firms that applied each touted their expertise and track records to be able to handle that job over a 17-week period.
McChrystal Group, in its 66-page response, spotlighted the experience of its team along with similar work for big health organizations like the Virginia Department of Health and the New Hampshire Department of Health and Human Services.
The firm proposed strategies such as designing a web-based survey instrument based on the agency's operational structure, interviewing key stakeholders identified by DHHR as well as identifying and interviewing "network influencers," people with outsize influence on the organization comparable to their role.
"This will require that DHHR not simply document each Bureau's strategic initiatives; rather DHHR leaders, with support of their partnering vendor, shall collectively review, discuss and align on how the Agency operates so those leaders can make an informed decision about DHHR's future and then clarify the corresponding strategic plan," McChrystal Group wrote.
"With more than 50 years of combined experience, our McChrystal Team is well qualified to support DHHR leaders as they turn this challenge into an opportunity."
DHG Healthcare, in its 32-page submission, highlighted its national resources as well as its investment of local personnel.
"DHG Healthcare has deep experience assisting federal and state governments and complex health systems that are tackling the challenge of improving the health and well-being of some of the most underserved populations in our country," the firm wrote.
"Additionally, we have a long history of providing services to West Virginia healthcare providers participating in various DHHR programs."
DHG representatives described an initial organizational assessment followed by a deeper examination of the agency and then strategy for implementing a strategic plan.
DHHR Secretary Bill Crouch last month told legislators that he will support the review and its findings.
"I want to make it clear that regardless of what that recommendation is, I'm supportive," he said. "I have no reason not to be. The whole idea is to improve the services to the State of West Virginia, to improve the services to the people of West Virginia."
The post Two big consultants bid to take the measure of West Virginia's health agency appeared first on WV MetroNews.
Source:
WV MetroNews
---
Charleston man sentenced to jail in connection with incident involving police officers
CHARLESTON, W.Va. — A Charleston man has been sentenced to jail in connection with an April 2021 incident where he lunged at police officers with a knife and was then shot.
Denaul Dickerson, 34, was sentenced in Kanawha County court Tuesday. He previously pleaded guilty to a felony charge of breaking and entering and two misdemeanors of brandishing and assault of a law officer.
Dickerson was sentenced to up to 10 years for the felony charge and one year for each misdemeanor.
Officers shot Dickerson twice on April 30, 2021, after responding to a call about a man causing a disturbance near Washington Street West and Greendale Drive in Charleston.
On April 25, Dickerson pleaded guilty to the three charges on a virtual hearing before Kanawha County Circuit Judge Tera Salango.
Dickerson has been in jail since he was released from the hospital in May 2021. He was hospitalized for a week.
Police officers did not face charges for their actions. CPD said a Taser was used after Dickerson lunged at officers but was not effective due to it hitting his backpack. Officers fired off five shots while hitting Dickerson twice.
Dickerson's sentences will run consecutively.
The post Charleston man sentenced to jail in connection with incident involving police officers appeared first on WV MetroNews.
Source:
WV MetroNews
---
National Guard member charged in Jan. 6 gets permission to travel for duty
A West Virginia National Guard member accused of surging into the U.S. Capitol on Jan. 6 has started her case's consideration in the federal court system.
Jamie Lynn Ferguson appeared at an initial hearing Tuesday afternoon before U.S. Magistrate Judge Robin Meriweather in U.S. District Court for the District of Columbia. A status hearing has been set for 1 p.m. July 14.
She faces four federal misdemeanor charges: entering and remaining in a restricted building, disorderly and disruptive conduct in a restricted building, disorderly conduct in a Capitol building and parading, demonstrating or picketing in a Capitol building.
Ferguson has been released on personal recognizance with a few restrictions. Ferguson, who has been living in Collinsville, Va., received permission to travel for her work to North Carolina and West Virginia. "She would be traveling to Charleston, West Virginia, for National Guard duties," her lawyer, Timothy Anderson, told the magistrate judge.
Ferguson's LinkedIn social media profile identifies her as an aerospace medical technician for the West Virginia National Guard.
The West Virginia National Guard, in a statement, confirmed that "Technical Sgt. Jamie L. Ferguson is a part time, drill status guardsman assigned to the West Virginia Air National Guard.  As a matter of policy, the 130th Airlift Wing and the West Virginia National Guard do not comment on pending criminal charges."
Ferguson came under scrutiny by Jan. 14, 2021, when the Department of the Air Force's Office of Special Investigations provided an investigative analysis report to the FBI indicating that Ferguson was suspected of unlawfully entering the U.S. Capitol with hundreds of others while members of Congress fulfilled their constitutional duty of certifying the presidential election.
A review of Ferguson's leave requests confirmed that she was on leave from Jan. 5 to 7 that year, listing her destination as Washington, D.C. Agents reviewed her social media posts leading up to Jan. 6 and took note of an image of a crowd in front of the Capitol with a storm cloud above. She captioned the post, "I pray this is exactly what D.C. will look like on Jan. 6th. #HoldTheLine."
Video footage showed a woman matching Ferguson's description entering the east front Rotunda doors of the U.S. Capitol at 2:42 p.m. while wearing a dark blue hooded sweatshirt with the phrase "Yes, I'm a Trump Girl" in white block lettering and carrying an olive green backpack.
Footage shows her remaining in the Rotunda and its adjacent entryway until exiting at 3:33 p.m.
In an interview with investigators, Ferguson said she had been at a rally to support President Donald Trump from about 9 to 9:30 a.m. that day.
Trump, contending the election had been stolen, told the crowd, "Now it is up to Congress to confront this egregious assault on our democracy. And after this, we're going to walk down — and I'll be there with you — we're going to walk down."
After the rally concluded, her mother and father left but Ferguson went on to the U.S. Capitol, later telling investigators that she believed she would be able to see President Trump again.
She acknowledged to investigators that she entered the Capitol building and stayed for about 40 minutes.
Hundreds of people face charges from the breach of the U.S. Capitol on Jan. 6.
A mob storming the U.S. Capitol that day disrupted the constitutional duty of counting Electoral College votes and prompted the evacuations of representatives, senators and Vice President Mike Pence. One woman was fatally shot while trying to climb into the chambers, three others died from "medical emergencies" and more than 100 police officers were injured.
Of the thousands of protesters in Washington, D.C., that day, about 800 went into the Capitol, police have said.
Several more West Virginians were charged in that day's events.
They include George Tanios, a Morgantown sandwich shop operator accused in the assault of three Capitol police officers with pepperspray; former state Delegate Derrick Evans of Wayne County, who resigned after being charged; former Parkersburg councilman Eric Barber; Jeffery Finley of Martinsburg, the leader of West Virginia's chapter of the Proud Boy right-wing militant group, and college senior Gracyn Courtright of Hurricane.
The post National Guard member charged in Jan. 6 gets permission to travel for duty appeared first on WV MetroNews.
Source:
WV MetroNews
---
Cabell County man enters a Kennedy plea deal over death of baby
HUNTINGTON, W.Va. — A Cabell County man has entered a Kennedy plea deal Tuesday for an incident involving a death of a 4-month year old baby in November 2017.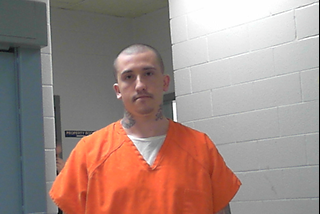 Zachary Gene Sparks' charges include abuse of child causing major bodily harm and second-degree murder. In 2019, Sparks was indicted on charges for the baby's death which occurred Nov. 22, 2017.
The Kennedy plea allows a defendant to accept punishment for a crime without having to admit guilt.
The post Cabell County man enters a Kennedy plea deal over death of baby appeared first on WV MetroNews.
Source:
WV MetroNews
---
Gee praises strength of most recent graduates, reflects on future of education
MORGANTOWN, W.Va. — WVU President Gordon Gee is catching his breath after presiding over the first in-person commencement activities in three years because of the pandemic.
There were 16 separate ceremonies in for some 4,500 graduates last weekend.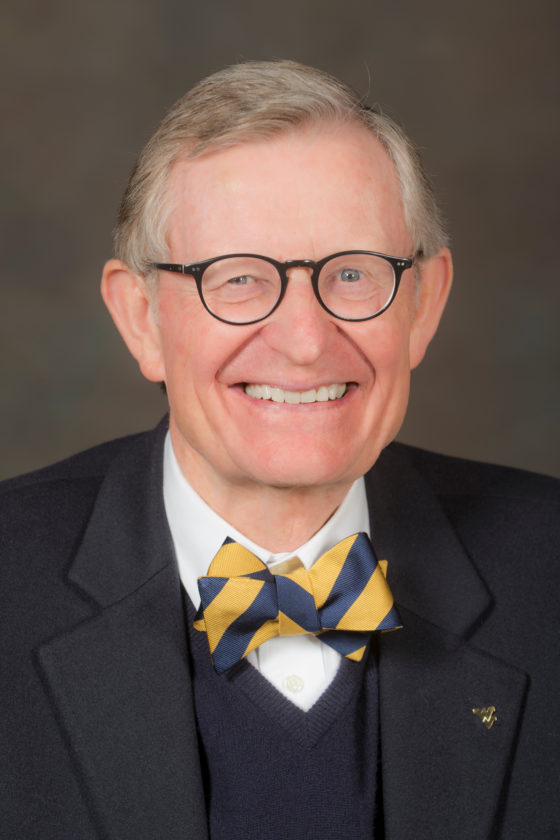 During an appearance Tuesday on MetroNews "Talkline," Gee noted changes in this most recent graduating class.
"It was so great to see our graduates and their families and campus community together," Gee said. "College is not easy, it's never easy, but the past two years our students every where have endured this very unique journey."
According to a study by Pew Research, Gen Z is the current generation following millennials. In a recent survey, more than 60% of Gen Z members want to learn new skills and be successful. Those priorities have resulted in more than half of the Gen Z generation to take a "gig economy" type job- more than any other generation.
"About 40 to 45-percent of them really don't want to work for anyone else," Gee said. "They want to create their own work, their own environment and create their own businesses- it's a very entrepreneurial time in our country."
How did the three days worth of commencement ceremonies go at @WestVirginiaU? @gordongee discusses this past weekend along with the future of WVU to @DaveWilsonMN. WATCH: https://t.co/yCFQ3nDJuy pic.twitter.com/6a4mpH6YgU

— MetroNews (@WVMetroNews) May 17, 2022
Gee said "hope" was the invisible commodity that helped the community remain resilient as we wrestled with the initial spread of the virus, variants and the development and distribution of a vaccine.
"Hopeful athletes, whether it be hopeful academics, whether it be hopeful people in business," Gee said. "They are the ones who have really helped us navigate this pandemic, so the word of day for me is hope and resiliency."
Gee acknowledged a four-year degree is not the best option for everyone, so students can now enter a apprenticeship pathways program in building trades. Students can complete apprenticeship training as a carpenter with an associate's degree from WVU Potomac State College. More programs are under development through a partnership with the West Virginia State Building and Construction Trades Council.
"We are the creator of ideas and therefore the creator of jobs," Gee said. "We have a responsibility to make sure others have an opportunity to engage in those jobs, so not everyone is going to have a university education, but everyone needs an education that allows them to flourish."
Gee believes education should be an ongoing priority for everyone to enhance their quality of life.
"It used to be that we would think about education as k through 12, undergraduate, graduate etcetera," Gee said. "Now, we have to think about it as a 360-degree effort for all of us to get better educated."
The post Gee praises strength of most recent graduates, reflects on future of education appeared first on WV MetroNews.
Source:
WV MetroNews
---
15 semifinalists announced in WV Scholar Program
BUCKHANNON, W.Va. — Fifteen semifinalists are one step closer to winning a four-year scholarship to West Virginia Wesleyan College.
The semifinalists for the West Virginia Scholar Program were announced on Tuesday's MetroNews "Talkline." The list is as follows:
Brayton Boggs — Winfield High School
Wyatt Burns — Lewis County High School
Sienna Chenoweth — Elkins High School
Meredith Cottrell — Wirt County High School
Lacey Demit — Wood County Christian School
Madeline Erwin — Winfield High School
Kaitlyn Hatfield — Hedgesville High School
Ethan Marks — Ripley High School
Mason Nichols — Tyler Consolidated High School
Bo Persinger — Midland Trail High School
Evan Roach — Point Pleasant High School
Gabriella Selders — Morgantown High School
Mackenzie Sisolack — Philip Barbour High School
Sydney Vaughan — Ripley High School
Amanda Walker — Wheeling Park High School
John Waltz, vice president for enrollment management at Wesleyan, said the high school juniors who are advancing to the next round come from all across the state with different backgrounds.
"We have students majoring in political science, education, psychology, chemistry, biology, business, nursing and philosophy, so a really broad range of interests," Waltz said.
Who are the 15 semifinalists for the WV Scholar Program? @johnwaltz unveils the list to @DaveWilsonMN. WATCH: https://t.co/yCFQ3nDJuy pic.twitter.com/MRg9kmZAom

— MetroNews (@WVMetroNews) May 17, 2022
The full ride to the Buckhannon institution is valued at more than $160,000. It includes tuition, fees, and room and board.
Waltz said they love reading a student's full story.
"One of the essays we ask them to reflect on is what they'd like to contribute to the state of West Virginia. It's so moving to read why we have students that talk about wanting to get into health care or wanting to get into education or start their own business," he said.
The average GPA for students who applied was around 3.8, but Waltz said they don't just look at grades.
Each semifinalist will next go through a personal interview process with an online public vote held at wvmetronews.com toward the end of May.
"They're going to create some bios and put some information online," Waltz said. "The public can vote to students they know or support all the way through June 13."
The winner of the West Virginia Scholar 2022 will be announced June 15.
The sponsors for the West Virginia Scholar Program include title sponsor Greer Industries along with West Virginia International Yeager Airport, the West Virginia Hospital Association, ZMM Architects & Engineers, Friends of Coal and the West Virginia Farm Bureau.
The post 15 semifinalists announced in WV Scholar Program appeared first on WV MetroNews.
Source:
WV MetroNews
---
2022 Live on the Levee music lineup announced
CHARLESTON, W.Va. — For the first time since 2019, the popular Live on the Levee will be back at its traditional starting time of Memorial Day weekend in Charleston.
City of Charleston officials, sponsors, and fans of music gathered on Tuesday at the Schoenbaum Stage at Haddad Riverfront Park to announce the lineup for the season that will kick off May 27. The free concert series every Friday night will conclude on September 2, Labor Day weekend.
The event was canceled in 2020 and did not start until later in the summer in 2021 due to COVID-19.
"We want and need to be together, especially with outdoor venues. This is a great and safe place to go ahead and have a great summer," Charleston Mayor Amy Shuler Goodwin said.
Live on the Levee, which is title sponsored by Moses Auto Group, features show headliners such as The Carpenter Ants, Davisson Brothers Band, Bowie Tribute, Ranky Tanky, Remember Jones, The Four Tops and the Temptations, Rozwell Kid, Drew Parker, The Parachute Brigade, Holly Forbes, Mya, Shane Mead & The Sound, Lez Zeppelin, The Lonely Ones and Neal Francis.
Nights with fireworks include Opening night May 27 and the finale on September 2.
June 3 marks Veterans Night at the event, June 17 is FOOTMAD Night, July 1 is with the Charleston Sternwheel Regatta, July 8 is WTSQ Night, and August 5 is a part of Multifest.
Goodwin told the media that Live on the Levee is one of the most popular events in the city, "It's the number one question that people ask me. When is Live on the Levee beginning and what bands are out," the mayor said.
The non-profit partners that will benefit from the event include Covenant House, Manna Meal, Religious Coalition for Community Renewal, Roark Sullivan Lifeway Center, and YWCA's Sojourners Shelter.
The post 2022 Live on the Levee music lineup announced appeared first on WV MetroNews.
Source:
WV MetroNews
---
PSC participates in blitz to draw more attention to over the road safety
HURRICANE, W.Va. — Inspectors with the state Public Service Commission are participating in the International Roadcheck 2022. The 72 hour event heightens safety inspections of commercial trucks traveling on the highways of West Virginia.
PSC Chairperson Charlotte Lane was on hand for the first few hours of the event Tuesday at the weigh-station on I-64 just east of Hurricane.
"We want the driving public to be safe. That's what we do every day, but this 72 hour road check is focusing in on that and making the public a lot more aware of the issues," she said from the field.
The road checks are being done in every state as well as Canada and Mexico. West Virginia's enforcement agents are doing their detailed safety inspections at the Hurricane weigh station, the Mineral Wells weigh station on I-77, and the Cooper's Rock station on I-68.
"The focus of this year's road check are wheel ends, which include the wheels, hubs, and everything at the end of an axle," Lane said. "We have specialized equipment here at our station set up and trucks drive through and our cameras pick up anything suspicious."
If cameras do detect a potential problem trucks are flagged for a more thorough inspection by an officer on the scene. The officers have the power to pull the truck off the highway until the issue is fixed. Lane said that doesn't happen very often and the large majority of trucks are in compliance with all federal and state highway hauling regulations.
"The Public Service Commission is very concerned about the safety of all drivers on the roads. That's why our officers are out there on the roads every day making sure the driving public is safe," Lane said.
The blitz will run through midnight Thursday.
The post PSC participates in blitz to draw more attention to over the road safety appeared first on WV MetroNews.
Source:
WV MetroNews
---